Hungary's capital,
Budapest
, is
hands-down
our favorite city in Europe
— a tough call for sure, but we feel very confident about this decision! 
Budapest is an absolute gem of a city, filled to the brim with beautiful walking streets, river vistas,

and

tons of baths to soak in, wine bars to relax in,
and
cuisine to sample.
Situated on both sides of the splendid Danube River, Budapest is a city that has a lot going for it. 
Travelers seeking historical sites and culture will be well-served here, and those who want to eat and drink well will be pleasantly surprised by the offerings! Those looking for more of an "R&R by day, party-party by night" vibe will also be quite satisfied. 
Budapest's designated walking and biking streets are both charming and useful, and the trolley system is both adorable and functional. Budapest is, truly, pretty close to a perfect city. 
Whether you have already visited Budapest and are planning to return, or have never visited this Central European capital, you should definitely prioritize visiting the next time you're in Europe!
Full disclosure, Budapest has a very special place in Alex's heart, as he spent a semester here studying abroad in 2013. He has come back twice since then, but Budapest is a city worth visiting over and over again, and we hope to return as often as we can. 
Budapest has certainly changed a lot in the years since Alex studied abroad– so much so that there are parts that he barely recognizes! This is especially true for the city center area, known as Belvaros, that has become much more built-up and touristy than it once was. 
However, the pace of life remains very pleasant here and the price of food and drinks is still quite low in comparison to other European tourist destinations. We hope this doesn't change too much, and that Budapest always stays true to its roots.
In lieu of our usual walking guides, we hope you'll instead enjoy our tips and tricks for making the most of your first visit to Budapest: a quick top 10 sights, some restaurant recommendations, and getting around the city. Since we've visited so many times and Alex has lived there, we've learned a lot about how to best navigate the city and choose which sites to prioritize, both on- and off-the-beaten path. 
If you're looking for more info, don't miss our tips for visiting thermal baths (spoiler: Széchenyi is SO overrated); how to survive Sziget, Europe's hippest music festival; our top 3 ruined pubs; the best day trips from Budapest; and more on our Hungary landing page. Enjoy!
Budapest Quick Top 10 for Your First Visit:
Regally situated in the Buda hills, the Budapest Castle is sight to behold.  This baroque palace has had several iterations over the centuries, but the current castle is a testament to Hungary's royal history and splendor.  The castle is one of the most famous buildings in all of Hungary, and is now home to the Hungarian National Gallery, the Budapest History museum, and the National Széchényi Library.  The grounds make for an excellent place to stroll around and have beautiful views of Pest.
2. Mattias Church + Fisherman's Bastion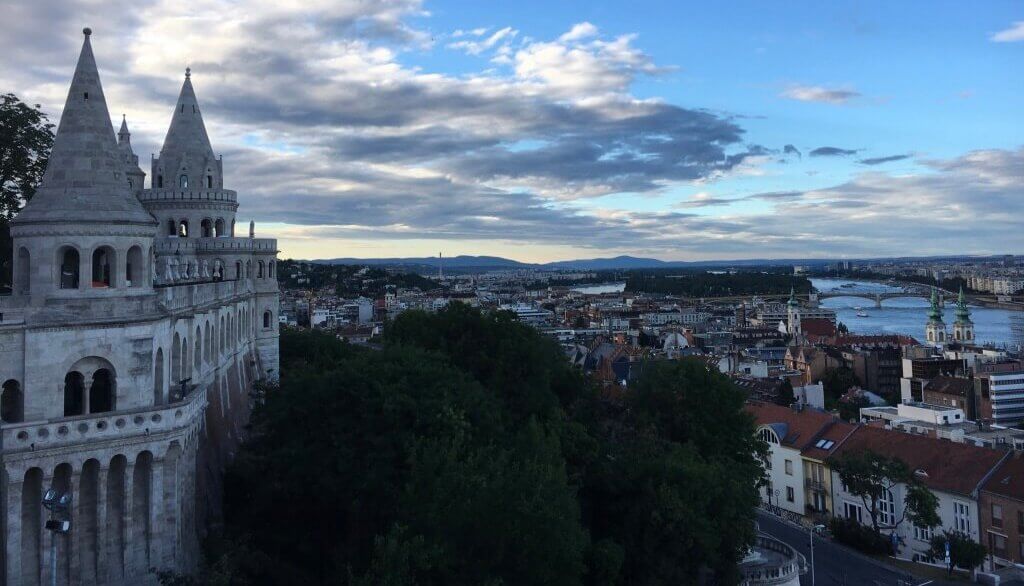 The Church of the Assumption of the Buda Castle (or Nagyboldogasszony-templom), more commonly known as the Matthias Church, is a must-see, as is the nearby Fisherman's Bastion (Halászbástya) area. 
This is Tegan's favorite part of the city. The church is absolutely splendid (inside and out!) and the Bastion has some of the best walking in the whole city, with amazing views of Budapest's signature bridges, the Danube, and more. It's a wonderful place to spend a nice afternoon walking and relaxing, poking in and out of the various ramparts and "fairy tale towers" along the Bastion. Originally built as a defensive structure in the 16th century, it overlooked where the fishermen in the city lived, which resulted in its name. It was largely rebuilt in 1895, when Hungary celebrated its 1000th birthday.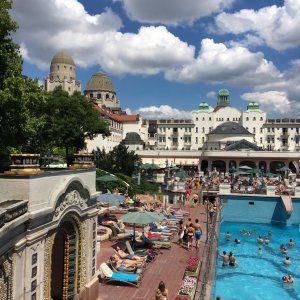 One of Budapest's biggest treats is its assortment of spectacular thermal baths. Indeed, Budapest's most famous bath, Széchenyi, is the largest bathhouse in Europe. Insider tip for you– Széchenyi is merely one of many bath options (to be honest, we find it a bit overrated), and there are so, so many to explore. Thermal baths are a must-visit in Budapest, and the Hungarian spa and bath culture is said to date back to Roman times! 
Thermal baths in Budapest are such an important part of any visit here that we thought this topic merited its own post! Check it out here.
4. The Hungarian Parliament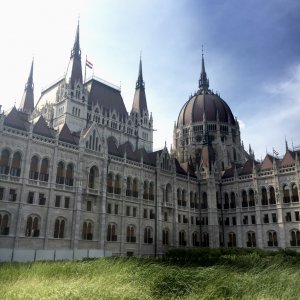 The largest building in Hungary (and 3rd-largest parliament building in the world) is the imposing and utterly gorgeous Hungarian Parliament. The design for this grandiose building emerged from a contest in the late 1880s, and it is said to be modeled on London's Houses of Parliament. 
Work was completed in 1902, and it has served Hungary well ever since. We highly recommend reserving a tour of this building– it will take you around the Main Staircase (fun fact, the building has 12.5 miles' worth of staircases!), the Old Upper House Hall and the Lounge, as well as swinging by the coronation jewels. The architecture on the inside is just as stupendous as on the outside– and the price of admission is totally worth it. 
Speaking of, the cost for EEA citizens is 3500 forints; non-EEA adults 6700 forints. It's a very good idea to book these tickets in advance here. 
5. Great Market Hall (Nagy Vásárcsarnok)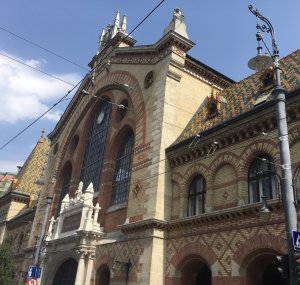 The Budapest Great Market Hall (also called the Central Market Hall, or Nagy Vásárcsarnok) was originally. built in 1897, and is both a jewel architecture-wise and food-wise. Despite being a bit touristy, it's absolutely worth a visit to try langos, goulash, and other Hungarian specialties. For more information, see "Top 5 Restaurants & Snacks" below.
6. Dohány Street Synagogue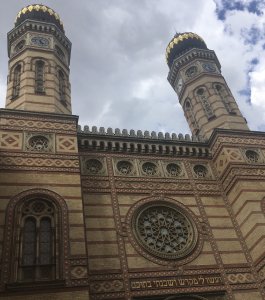 The second largest synagogue in the world and one of the most beautiful buildings in Budapest, the Dohány Street Synagogue is truly an amazing place. 
Before the Holocaust, Budapest was a thriving center of the Jewish faith and community, and this synagogue serves as a strong memorial for that. Renowned for its architectural style, there are many wonderful features, including its rose window and Moorish influence. There is a Tree of Life memorial on the grounds that remembers the hundreds of thousands of people murdered during the Holocaust, as well. This synagogue is absolutely worth a visit.
7. City Park + Vajdahunyad Castle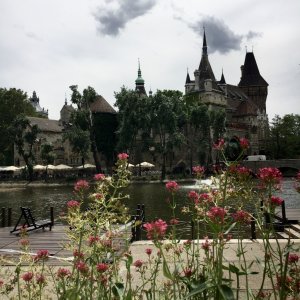 Budapest City Park, or Városliget  is a local favorite, home to Heroes' Square and the Vajdahunyad Castle. It is perhaps most notably home to Széchenyi Thermal Baths. Be sure to leave ample time to explore the park and see the castle, zoo, and surrounding grounds before a visit to Széchenyi. 
8. Margit-sziget (Margaret Island)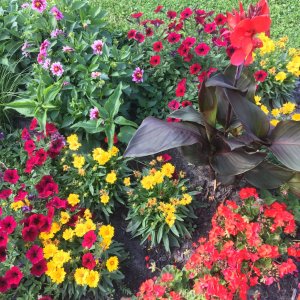 Located smack in the middle of the Danube, Margaret Island is a delightful getaway from city life, perfect for a relaxing afternoon picnic or a nice stroll. There are often musicians and other performers near the large fountain, and the area also is home to a small zoo and ruins of a 13th century Dominican convent, where the eponymous Margit (alos known as St. Margaret of Hungary) herself is said to have lived. To get to Margaret Island, just take the 4 or 6 tram.
9. Terror Háza (House of Terror) Museum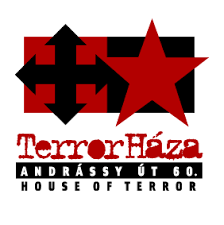 In 2000, The Public Foundation for the Research of Central and East European History and Society purchased 60 Andrássy Avenue, seeking to create a museum and monument to the "memory of those held captive, tortured and killed in this building" by the Nazis and Soviets in the 20th century. It is the only museum of its kind, and is worth visiting.
For information about hours and tickets, see their website.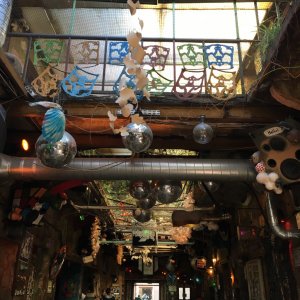 Ruin pubs are a super-fun and quintessentially Budapest attraction. Ruin pubs, or drinking establishments set in ramshackle settings with lots of odds and ends thrown in, started gaining popularity in the late 1990s, as a way to save old, dilapidated buildings in the city center. They are now a world-renowned phenomenon, with O.G. ruin bar Szimpla Kert becoming perhaps one of the best-known bars in the world. You never know what you're going to see at a ruin pub: mismatched furniture, broken television sets, and creepy doll heads abound. 
For an in-depth guide to our 3 favorite ruin pubs, don't miss our post, here! 
11. St. Stephen's Basilica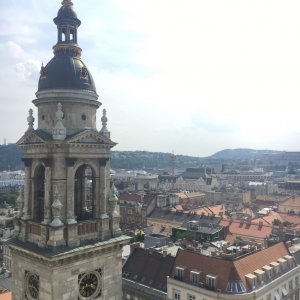 Szent Istvan Bazilika (St. Stephen's Basilica), named for the first king of Hungary, is a majestic church in the center of Budapest. The reliquary actually has St. Stephen's mummified right hand!  Be sure to climb to the top for views like the one in our photo (left.)
Quick Tip: Geography + Transit: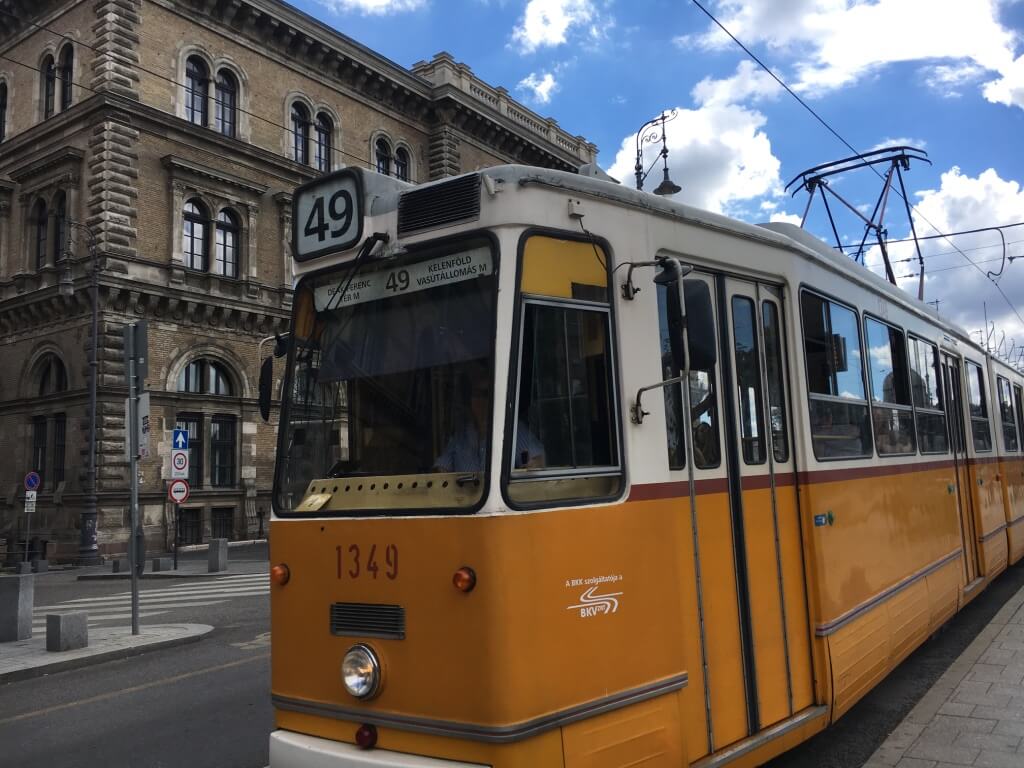 Getting around in Budapest may initially seem a bit daunting, but once you have a general idea of the layout of the city and the modes of transportation you will find that Budapest is super easy to get around. 
Since Budapest is split between the Danube River, you can always find your bearings based on the river. The Buda side of the city is much more hilly and residential, while the Pest side is where most of the shops and restaurants are located. Tip: If you are ever lost on either side of the city, you can follow your way back to the Danube and make your way from there. 
Budapest is blessed to have myriad modes of public transportation. You are able to take the buses, trains, and streetcars all with great ease to speedily get around. We found that the streetcars were most useful, since they are surprisingly quite speedy and arrive frequently.  Budapest also has a metro, with a recently-added fourth line that we are really looking forward to taking! 
Top 5 Restaurants and Snacks:
Where to Stay in Budapest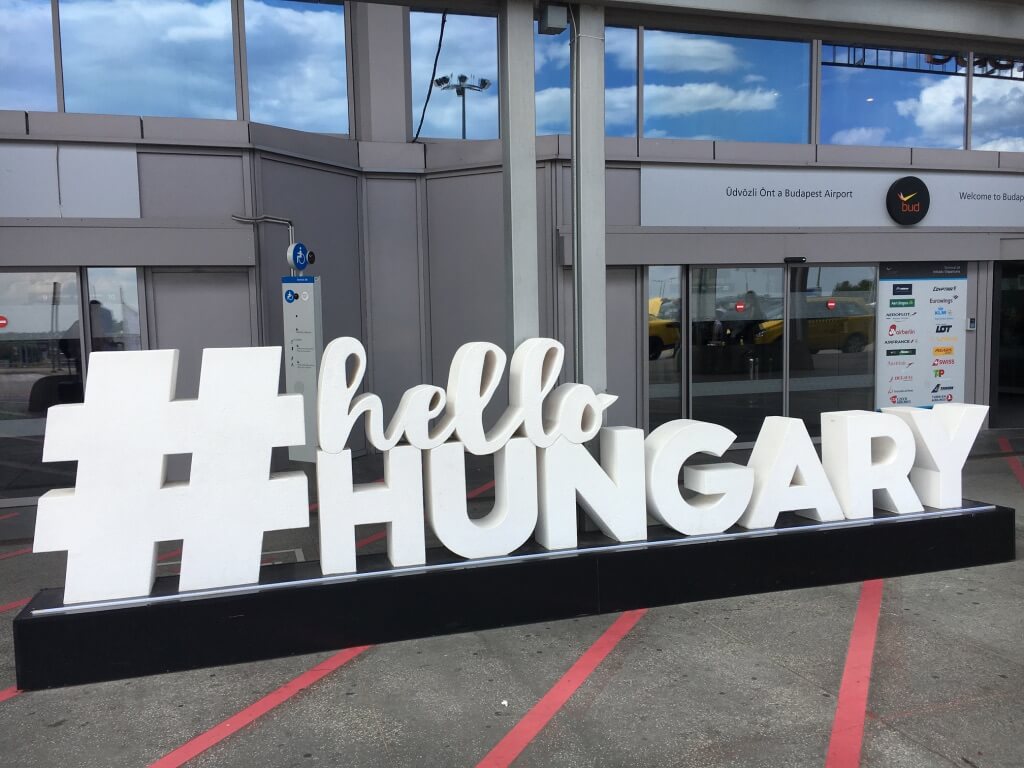 You really can't go wrong staying anywhere near the Király utca (Király Street) area in central Budapest. We absolutely adored the Airbnb that we stayed in– check out Zsófia's place here!
If you're looking for something a bit quieter and more residential, perhaps check out the Buda side. To be in the middle of the hustle and bustle, Pest side is your best bet. The Király utca area is super close to all the attractions, as well as lots of restaurants, grocery stores, and more. 
Stay tuned for more Budapest content, and definitely let us know in the comments if you want more specific recommendations. Check out our Budapest landing page for advice on thermal baths, ruin pubs, day trips, and more!