Like we mentioned in our Budapest city guide, no visit to Budapest is complete without a visit to at least one thermal bath, if not several.
Thermal baths are such a treat, and a great way to unwind after getting to know Budapest's other gems. 
Budapest (and Hungary in general) is such a hot spot for baths because of a series of hot springs running right below its surface. The Hungarian obsession with bathhouses goes all the way back to Roman times, and the minerals in the water have all sorts of healing properties– to say nothing of their relaxation properties!
You absolutely can't miss out on thermal baths while you're in Budapest, and we're so excited to share our tips + tricks and favorite bath locations. 
However, here's where our post gets a little controversial. 
Every tourist in Budapest makes a beeline for Széchenyi— Budapest's most famous bath. We gotta be honest, though…
Széchenyi is not our favorite bath in Budapest. 
We actually think it's a little overrated.  
Is it beautiful? Absolutely.
Is it relaxing? Not always. 
Like we shared in our Iceland guide, we opted to skip the infamous Blue Lagoon because it was just too touristy, pricey, and crowded. We contemplated skipping Széchenyi for the same reason, but ultimately decided we wanted to check it out. 
While we certainly had a really nice time, it was by no means our favorite bath in Budapest. Even first thing in the morning, it was very crowded, with practically zero locals. If you're seeking the quintessential bath experience, Budapest has over a dozen options to choose from. While you should absolutely check out beautiful Széchenyi, we urge you to try a 2nd or 3rd bath as well! 
To that end, we have included our top 3 favorite baths, followed by Széchenyi info and tips further down in the guide.
Questions? Let us know in the comments!
And so, without further ado...
WhyNotWalk's Top 3 Thermal Bath Picks:
Gold Medalist: Gellért Baths
Oh, where to even begin… Gellért is simply sublime. 
Soak yourself in always-perfectly-warm thermal water at this art-nouveau bathhouse, part of the romantic Hotel Gellért on the Buda side of the Danube. Built in 1918, Gellért is absolutely marvelous. There are so many baths to choose from, both inside and outside, so you really can't go wrong. 
There are a lot more locals here than at Széchenyi, and note that you may be asked to wear a bathing cap inside to cover your hair. When we visited, the indoor pools were packed with elderly Hungarians, which is an excellent informal metric for how authentic the experience is. 
The outdoor pools were much more family-friendly, and we enjoyed dipping into the various temperature and size options outdoors to enjoy the sunshine.
Gellért was our favorite bath for many reasons– it wasn't touristy, it was reasonably-priced, and the architecture and décor were absolutely lovely. Tegan is a big art-nouveau fan, and the surroundings definitely make the experience really special. We can't recommend Gellért enough.
Silver Medal: Rudas Baths
Only in Budapest can you relax in a jacuzzi on the roof overlooking the Danube River!  Rudas is a great choice for those looking for a smaller bath experience but still great quality. There are many small thermal pools to soak in, and a large pool for those who want to spread out and swim. 
Interestingly, Rudas was founded as early as the 16th century, when Budapest was under Ottoman occupation. The main octagonal pool and Turkish-style dome is thought to have originated then, with the sauna and spa added later. 
Note: we sadly don't have a photo of Rudas, as we were told no photography was allowed.
Bronze Medal: Lukács Baths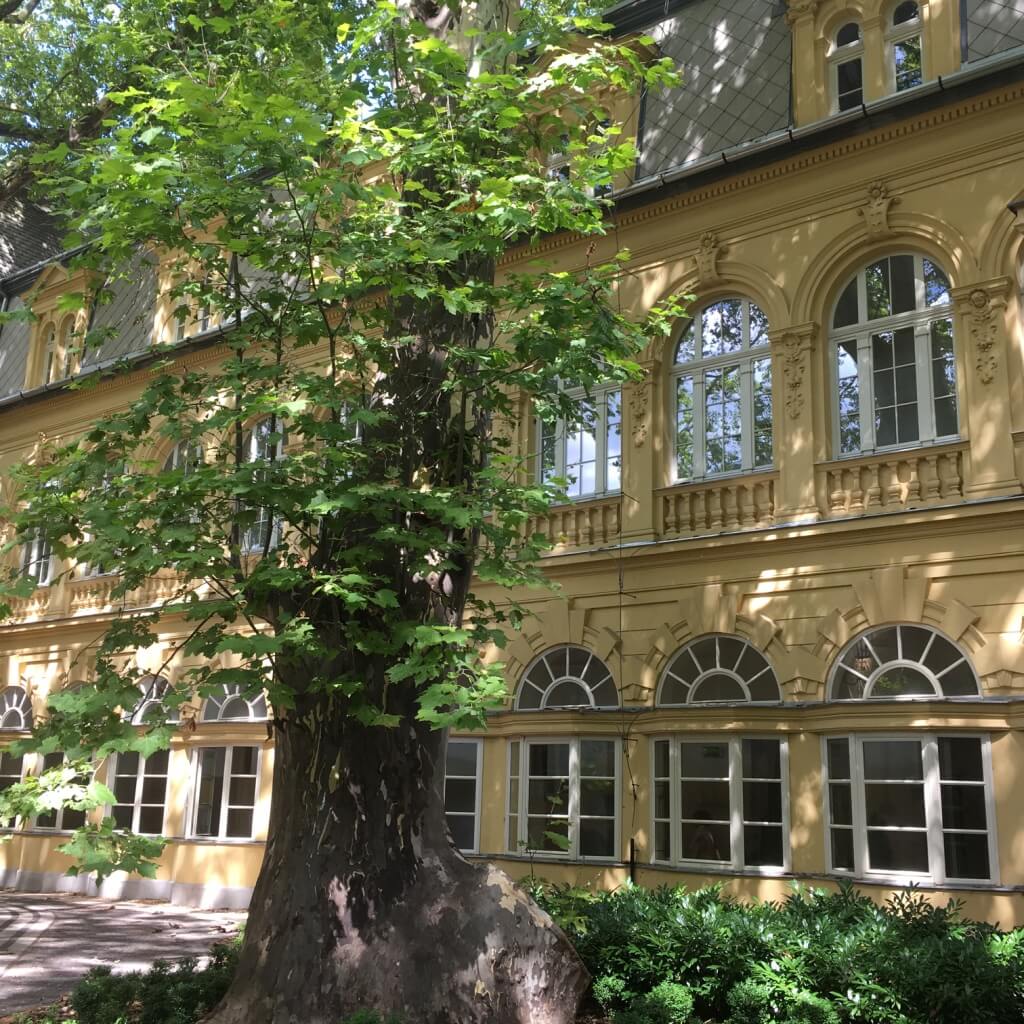 While not as fancy as many of the other baths in Budapest, Lukács makes up for that with a very local experience that is not touristy at all. There are several baths here with different temperatures and one even has a whirlpool. The baths used to be separated by gender, but that is not the case anymore. 
Lastly, as promised... a guide to Széchenyi Bath!
The most famous bath in Budapest and the largest thermal bath in Europe, Széchenyi (Széchenyi Gyógyfürdő és Uszoda) is a tourist's dream. The large outdoor bath and iconic yellow building surrounding it make for an ideal Instagram photo locale, and there is no wonder why it is one of the most tagged locations in Europe. For those who want to lounge at the best-known thermal bath in Budapest, Széchenyi is the place.
While you can certainly just show up to Széchenyi with little-to-no planning and still have a great time, we highly recommend these tips to ensure your best visit. 
Visit during the week if possible, and try to arrive as early in the day as you can. Doing this will mean that there will be way fewer people at the bath, and you won't have to worry about locker availability for storing your stuff. And of course photos turn out much better without tons of people in the background. 
Make sure to bring your own towel and flip flops. As is the case with all of the thermal baths in Budapest, you are required to walk around in flip flops (many people do not, but you don't want to be a rule-breaker!), and of course you will want to have a towel for drying off. You are able to rent these items at Széchenyi, but bringing your own is a way to save money and skip the long line that forms at the rental counter. 
You do not need to buy the express entry card to skip the line or a cabin to store your stuff. We found that both of these options were not necessary and were quite expensive. You will receive a bracelet that allows you to get a locker, which was sufficient. Don't forget to drop off your bracelet when you leave! 
Take your photos immediately when you first arrive. While this tip may seem odd, you will want to snap your photos before you get into the water so you can put your phone/camera away in your locker and not worry about it. And, of course, the later in the day, the more people will be there. 
After your visit, don't miss the surrounding area of City Park, Heroes' Square, and Vajdahunyad Castle, all right next to Széchenyi and some of Budapest's most lovely attractions.