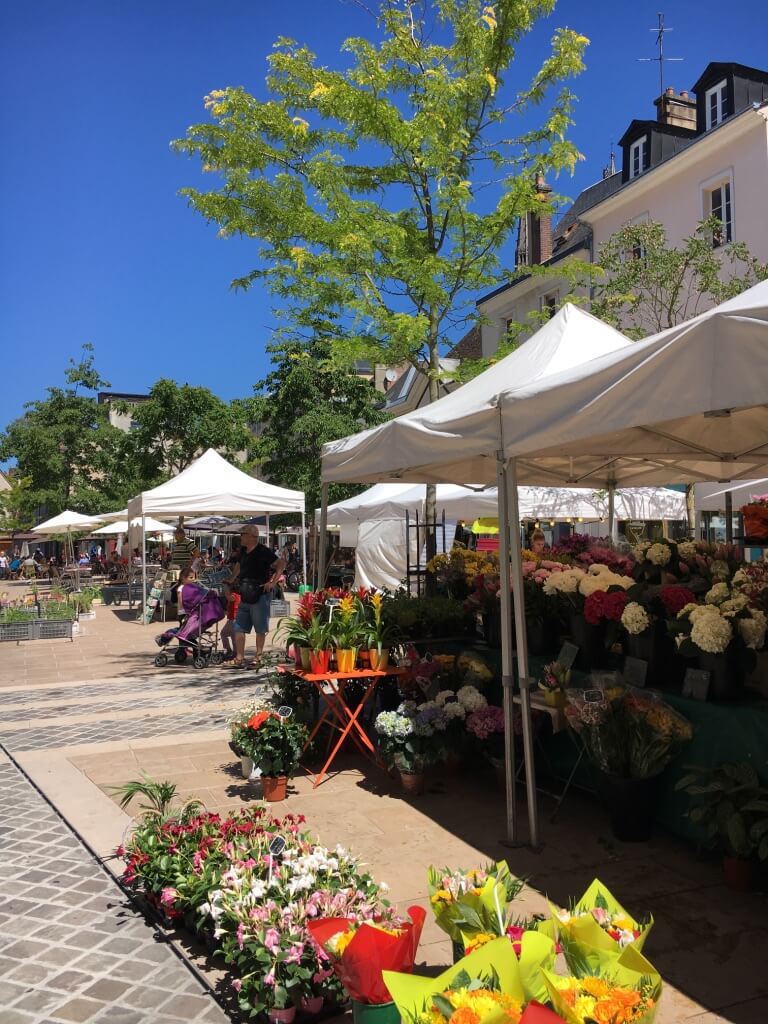 Tucked away along the banks of the Loire River, you will find one of France's most elegant and magical regions. The Loire Valley is home to a multitude of castles, wineries and cute little towns, making this area perfect for a relaxing road trip getaway. If you have read about or seen photos of the Loire Valley, you already know that it is an alluring and charming place, but many don't know that this pocket of France makes for one of the best road trips in the country. Whether you are an architecture buff who wants to see some of Europe's best castles, or just searching for scenic drives in a fairytale landscape, the Loire Valley is for you! Ultimately, no matter what your interests are, you will not be disappointed. The region is full of surprises, and we wager you'll be daydreaming about booking your trip back as soon as possible, just like we are!
Here are some top things to see and do in the Loire Valley.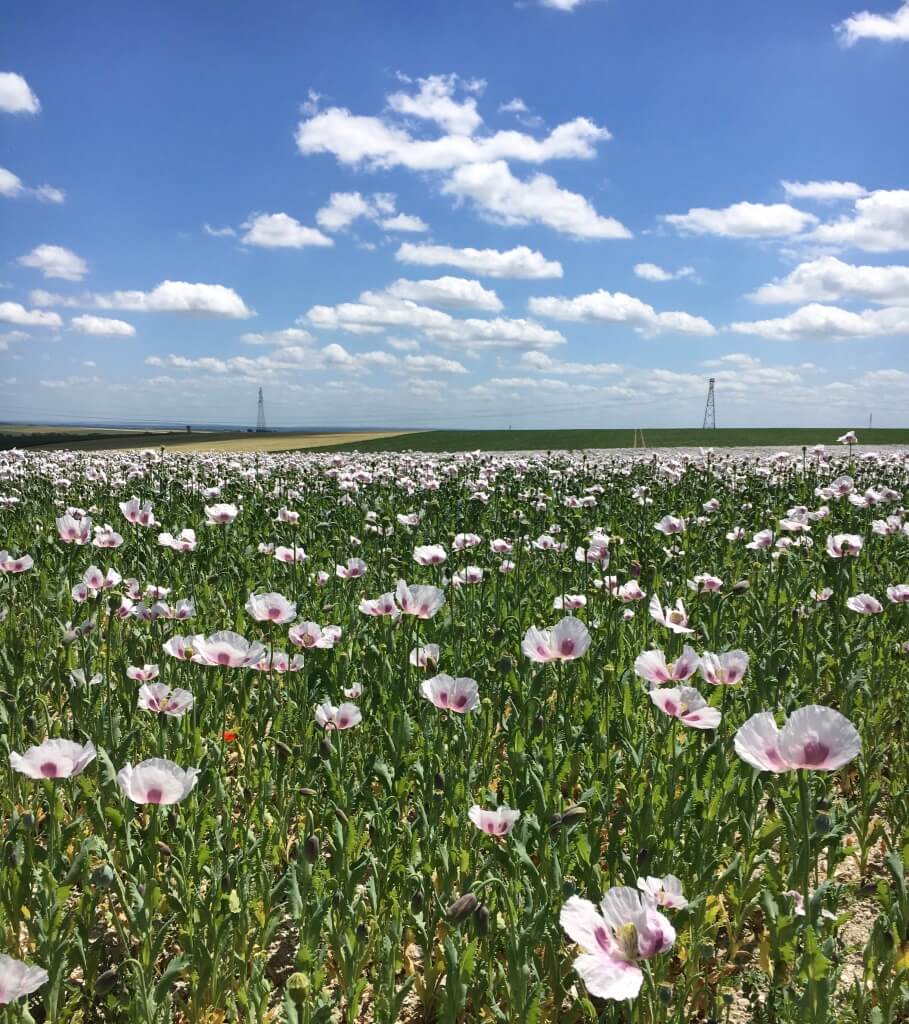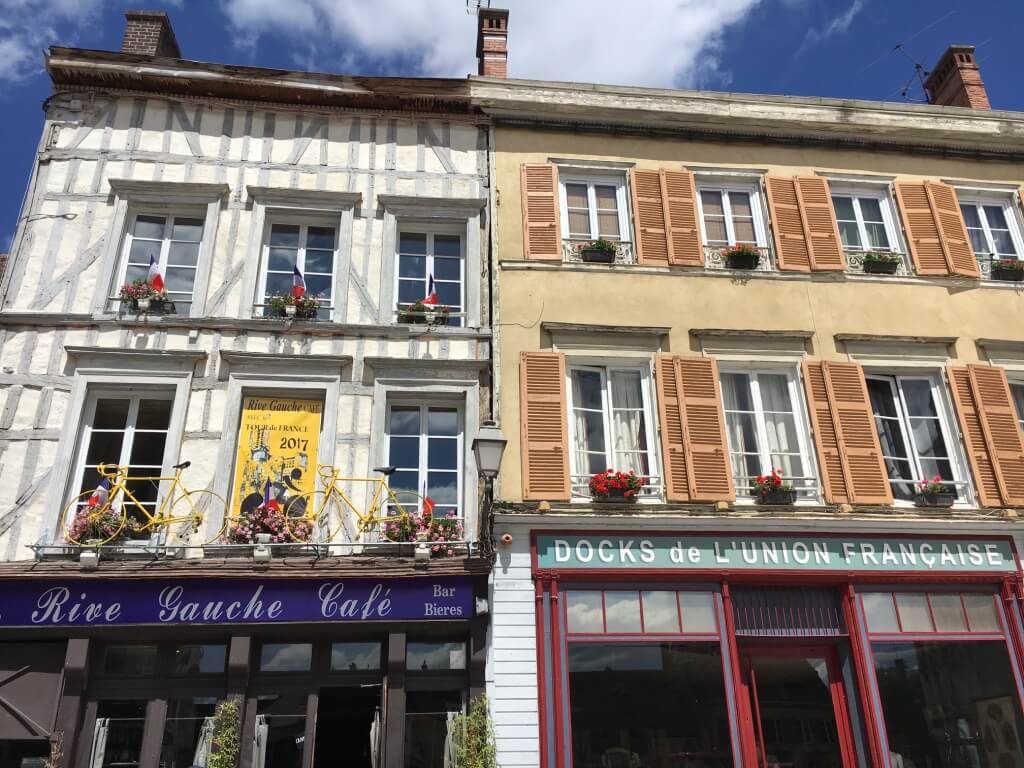 Tour any number of the outstanding châteaux in the region including:
Château de Chenonceau
Château d'Azay-le-Rideau
Château de Cheverny
Château Chambord (highlight of the region)
Château Royal de Blois
Château de Villandry (incredible gardens)
Château d'Usse
Château de Chaumont

 
Sip some excellent French wine at:
Monmousseau Caves
Caves of Father Auguste
Ginguette de Point Wilson
Guillaume and Mathieu PLOU
Note: you can also bike from castle to castle, on one of 14 routes offered in the Loire Valley. We'd love to go back and do this! 
Taking in all that the Loire Valley has to offer will require you to budget several days for exploring, and we definitely encourage you to take your time– this is somewhere you won't want to rush through. With that in mind, two days would likely be the minimum we would recommend for the region, with four to five days being ideal. We recommend a road trip for this region, rather than scattered day trips from Paris. While it's possible to hit one or two of the bigger castles as a day trip from Paris, you miss out on so much of what the region has to offer.
For most, Paris is the ideal starting point for embarking out to the Loire Valley, since the capital city is certainly worth its own visit. Be sure to check out our guide to Paris here for tips and tricks for where to stay and how to make the most of visits to the Louvre, the Eiffel Tower, and off-the-beaten-path destinations. It's easy to set off for the Loire Valley from Paris, you can rent a car from Charles de Gaulle airport, or inside Paris directly, if you choose to check out the City of Lights first before venturing out. We opted to rent a car near our Airbnb in the 19th arrondissement and set out from there, rather than journeying back to the airport. We pre-arranged to return the car in Strasbourg, the endpoint of our road trip. We really recommend visiting both of these cities– make sure you navigate back to our France page to read about both!
Tip: before you leave, make sure you visit an ATM, as much of the route to and around the Loire Valley has fairly pricey tolls. Another tip: we learned the hard way how expensive these tolls are. When we stopped at our first toll plaza, we were told our fare was a whopping 28 euros, for less than an hour of driving. While the roads were absolutely pristine, that price tag was just too hefty for us. After that, we programmed the GPS that came with our rental to avoid highways, and really recommend doing this. Not only will you get delightful vistas of charming country roads and cottages, but you also won't have to pay any tolls. The roads are a bit bumpier, but nothing too crazy.
Day 1: Paris to Tours
Something to keep in mind from the get-go… getting out of Paris is not for the faint of heart.  Drivers in Paris can be intense, and you have to be very watchful of the signage and frequent roundabouts. Depending on where you are coming from in Paris, you will hit different roads on your way out, but just keep on due south and you should be fine getting out of the city. We opted to take a quick trip to Chartres to see the magnificent cathedral first, which was well-worth a visit. For reference, Google Maps had us go on highway A6 to A10 to A11 here. Your mileage may vary here, but we found that once we got out of the Parisian metropolitan area that the driving was easy and the roads were excellent.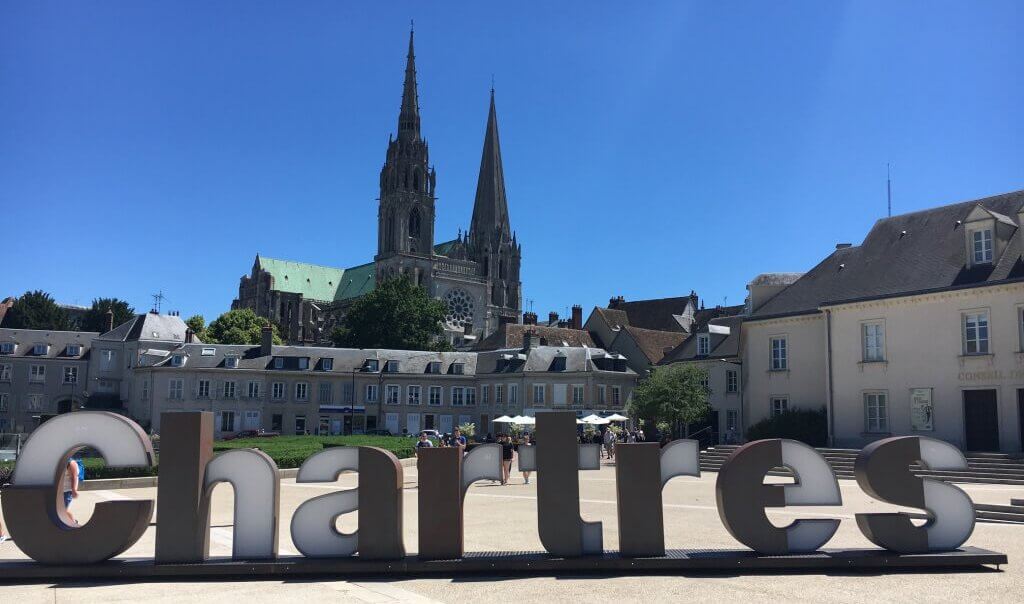 There are two main ways to get to the Loire Valley: the more direct route that takes you to Orléans via A10 to the eastern part of the valley, or you can start to the west at Nantes or a bit closer with Angers or Tours. Any place you decide to start will be beautiful and worth your while, but we chose to begin our Loire Valley journey at Tours and make our way east, stopping at four incredible castles on the way. 
Tours itself is a nice city, with a classic "mini-Paris" vibe.  For those interested, France's excellent high-speed train network, known as TGV, will get you to Tours from Paris in less than two hours, so it's a popular commuter town. We found that driving took over 2 and half hours, which of course will depend on the time of day. Definitely budget for traffic. Tours is a great place to stay the night: be sure to walk around the quaint city center, have a meal, and relax by the river. You'll be rejuvenated and ready to hit the road in the morning, no problem.
Some highlights of Tours include:
The Basilica of Saint Martin (and the crepe place next door, yum!)
Guinguette du Pont Wilson (amazing place to watch the sun set and have a drink)
Rue Nationale
Hôtel de Ville
From Tours, you have the option to drive west for a little bit and stop at three amazing sites that are not too far away and definitely worth exploring: the Château de Villandry; Château d'Azay-le-Rideau; and Abbaye Royal de Fontevraud.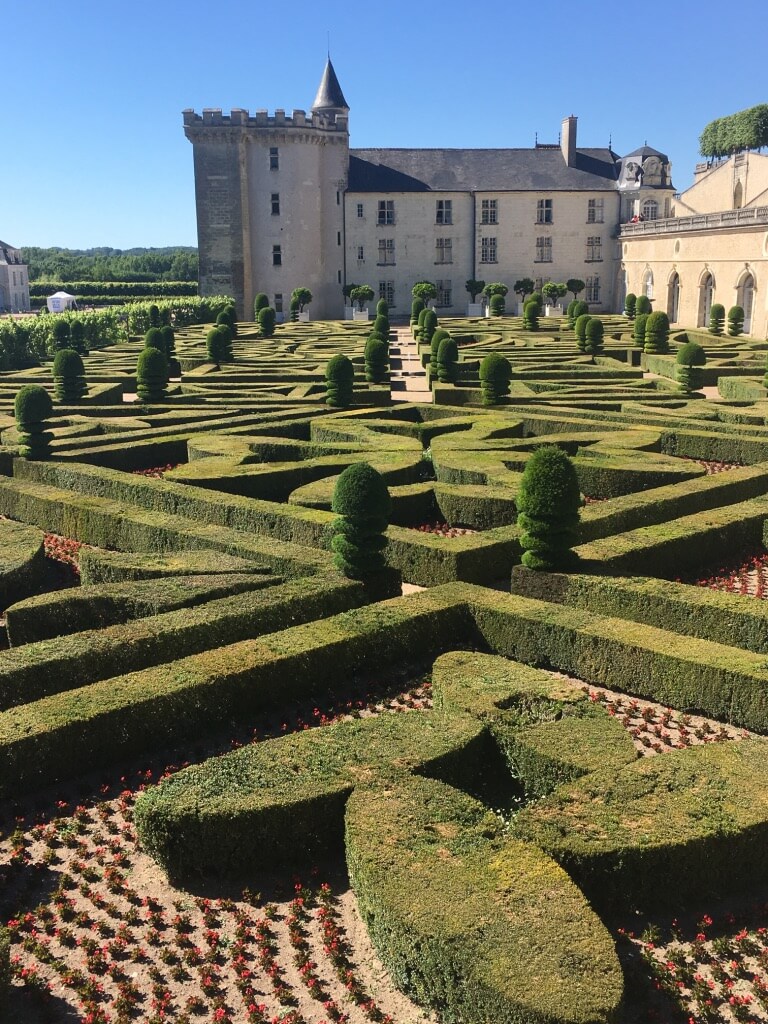 We only had time to visit the closest of these on our way down from Paris, Château de Villandry, but stopped to look at the others from the outside. We were totally blown away by our visit to Villandry, and would definitely categorize it as our first "must-see" of the Loire Valley. Definitely check out the other two if you have time, as well! Villandry is situated in a gorgeous, lush area not far from the offshoot river Cher, and has been inhabited since the Renaissance by a series of owners, including its most famous inhabitant, Jerome Bonaparte (Napoleon's brother.) It is best known for having the most magnificent gardens of all of the châteaux in the Loire Valley. We can certainly attest to this. Perfectly manicured and impeccably organized, the grounds are filled with hedge mazes and sections of flowers and vegetables that you can spend hours wandering. The backdrop of the stately manor home makes for exceptional photos. Villandry has the best gardens of anywhere we have ever been, and it cannot be missed.
Day 2:
Heading east from Tours, there are many beautiful places to choose from to start your day. We chose to tour Château de Chenonceau first thing in the morning when it first opened, and we were so glad we did. This castle gets very crowded with tour groups and is much more enjoyable early in the morning. This marvelous château has everything a visitor could want and then some.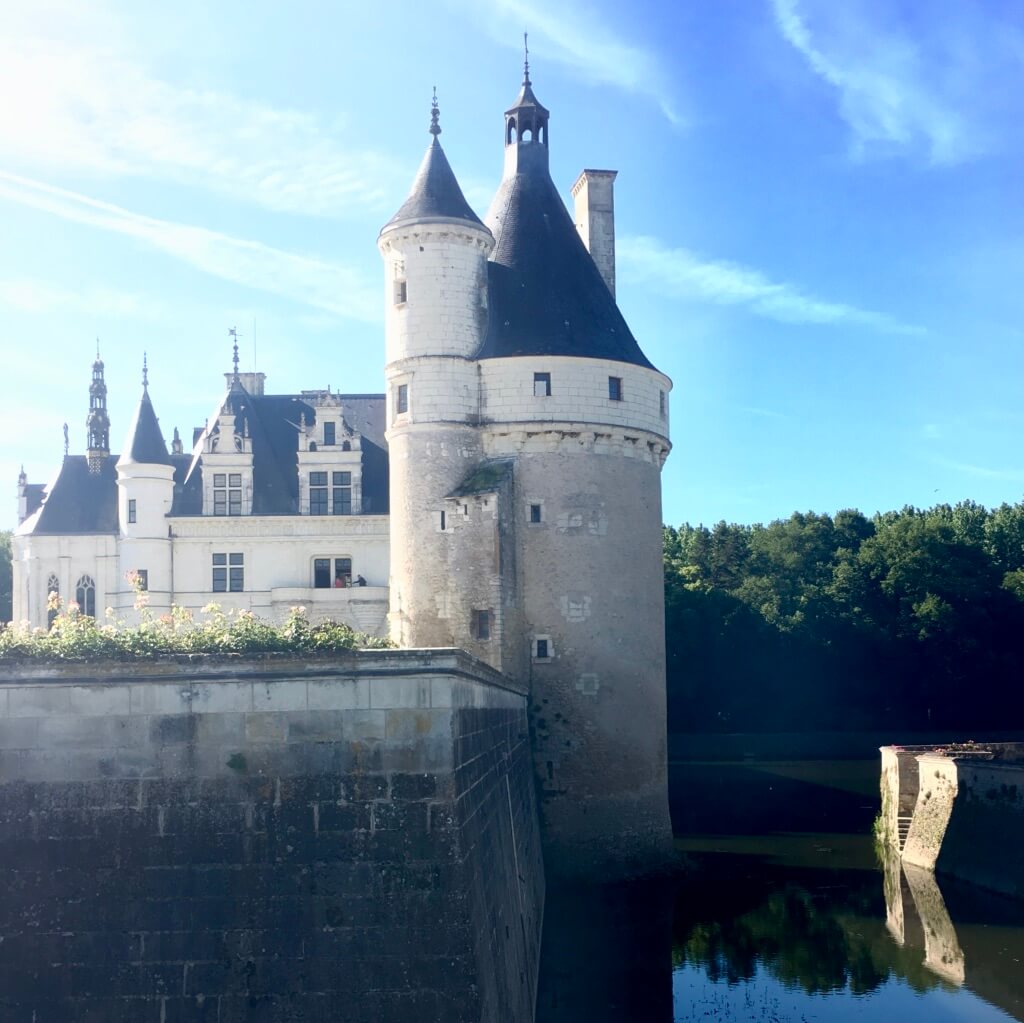 Built on top of the river Cher, Chenonceau is a fabulous example of France's château-style architecture. First built in medieval times, it has been renovated several times and also is home to works by Rubens, Tintoretto, Veronese, and other masters. We found the exterior to be the highlight, but we would definitely recommend that you check out the interior as well: we especially liked the long hallway that is built over the river. We were imagining glamorous balls being hosted in this room and the hustle and bustle of a busy household in its heyday. Outside, you can take a multitude of photos of the castle from the surrounding gardens. Once you have had your fill, head back on the road, next stop Château de Cheverny!
It is about a 40-minute drive from Chenonceau to Château de Cheverny, and you will quickly find yourself on some real bak country roads! We found Cheverny to be a bit underwhelming, and was overall our least favorite stop on this trip. It is more of a manor home than a castle, but is still worth a visit! Interestingly, it is a fully modern household– the owners still live in this château with their children, so many areas are off-limit to visitors. Definitely make sure you time your visit for when they feed the dogs.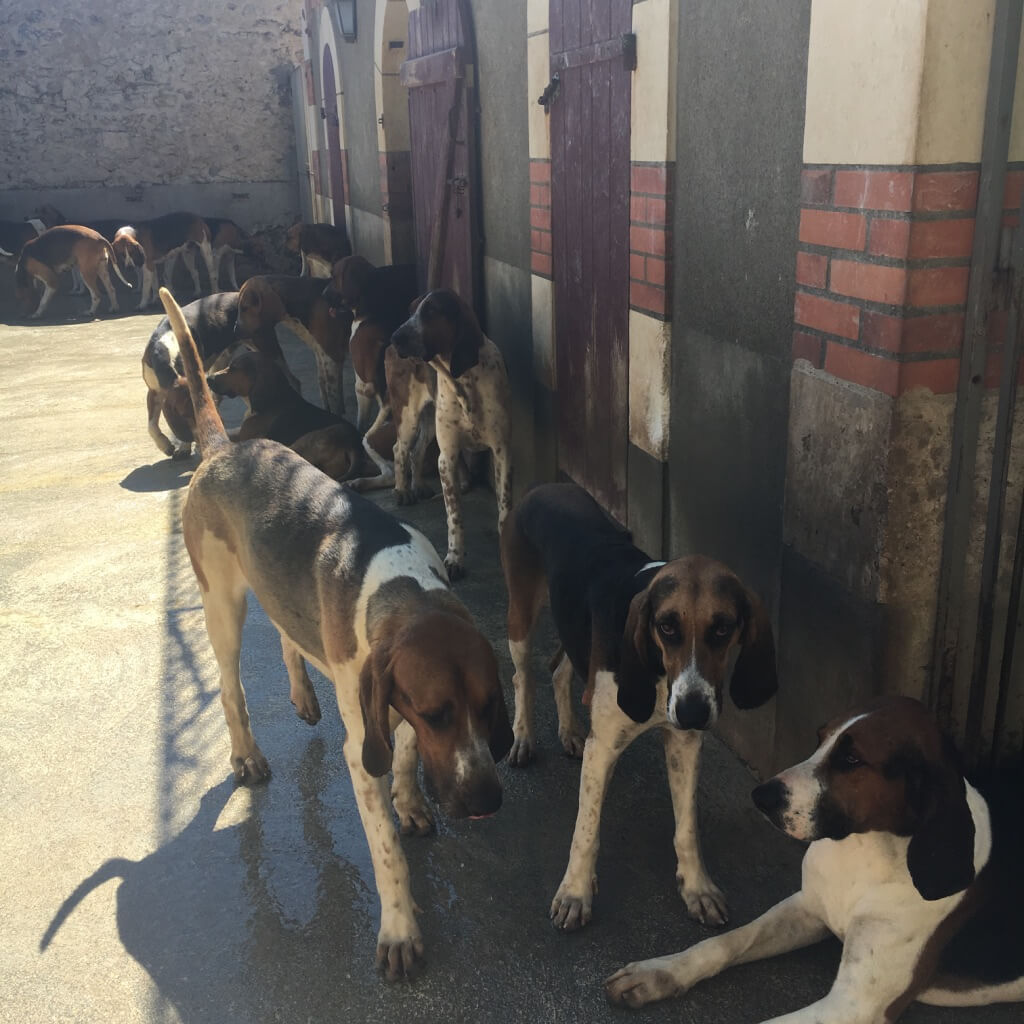 Cheverny breeds a special breed of hunting dog, a cross between an English Foxhound and French Poitevins, and has been doing so since 1850. At any given time, more than 100 dogs live here, and they are fed every day at 11:30 AM. 
The last château we saw while in the Loire Valley was our favorite, and left quite the impression. Château de Chambord is by far the most imposing of the châteaux, and simply dwarfs the other ones we visited.  Not only is the castle itself impressive, but its grounds are vast: prepare to easily spend the whole afternoon here, first touring the inside and then wandering around the grounds and soaking it all in. Once a royal hunting lodge, the building has clearly been restored several times. The interior was less lavishly decorated than other castles we visited in the area, but it has an austere grandeur that makes it just as imposing. One of the architectural highlights of the building is certainly its staircases: shaped like a double helix, rumor has it that they might have been designed by Leonardo da Vinci. Alex immediately thought of the staircase from Anor Londo in Dark Souls, while Tegan was admittedly having more Disney-esque thoughts.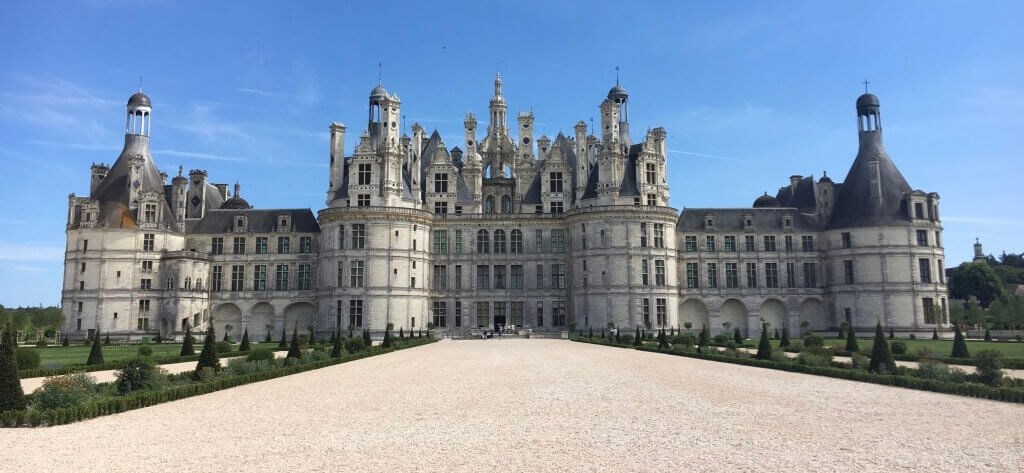 Once you are done admiring the interior, take your time walking around the grounds. Tip: it is challenging to get the whole castle into one photo, but we found that walking out as far as you can to the front by the moat provided us with the best angles. However you slice it though, Chambord is spectacular and was certainly our favorite château on this trip.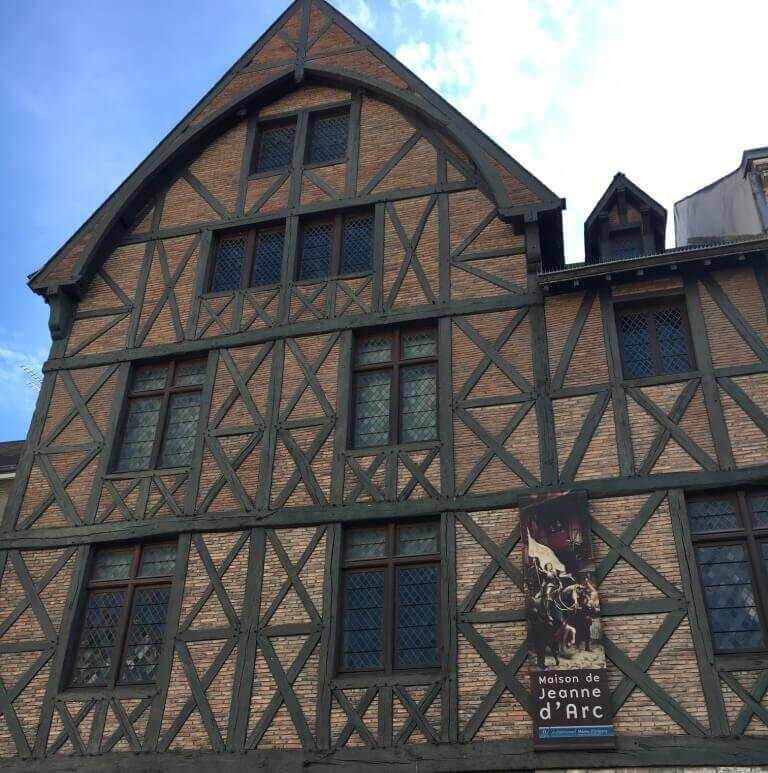 Our day concluded with a short drive into the small city of Orléans, where we were happy to rest up at our Airbnb after a big day exploring castles and roaming around in the sun. Orléans is a good city to stop in, and feels a bit cozier than Tours. Be sure to check out the Cathedral Sainte-Croix and the Maison de Jeanne d'Arc here. It is said that Joan of Arc stayed nearby during a siege, and there is a museum and reconstructed house at the site.
Whatever you end up doing in the Loire Valley, know that you are going to have a great time.  Nowhere else in the world can you find such grandeur and tranquility that you can easily see why France's aristocracy chose this region to build so many lavish buildings! You'll feel like you're part of it all, too, here. 
The next day, we drove to Strasbourg to drop off our car, with a brief stop at Troyes, a cute medieval town with half-timbered houses similar to the ones you'll see in Strasbourg and surrounding towns. Troyes was a nice place to stop for a bathroom and snack break before arriving in larger Strasbourg. We loved our time in Alsace-Lorraine, and have put together a guide to 3 days in the region, including Kaysersberg, Colbourne, and Strasbourg. Check out our guide here!    
Have you been to the Loire Valley?  Do you want to go? Send us a message, or let us know in the comments below!