Rockport + Newburyport are two coastal gems that you should absolutely visit if you're in the Greater Boston area. You can even visit both in the span of a day! 
Both have charming downtowns, gorgeous views of Cape Ann, and lots of treats to try and little shops to pop into or window shop. Don't miss their adorable town squares and super-Americana vibe. 
We recommend a visit year-round, but the summers are truly special here. Nothing beats spending a sunny afternoon here. Read on for our top 5 things to do in each place! 
Situated at the tip of beautiful Cape Ann, Rockport is without a doubt our favorite town in coastal Massachusetts. Located about an hour north of Boston by car or commuter rail (Newburyport/Rockport line), Rockport is the perfect day trip from Boston, and one we recommend in any season!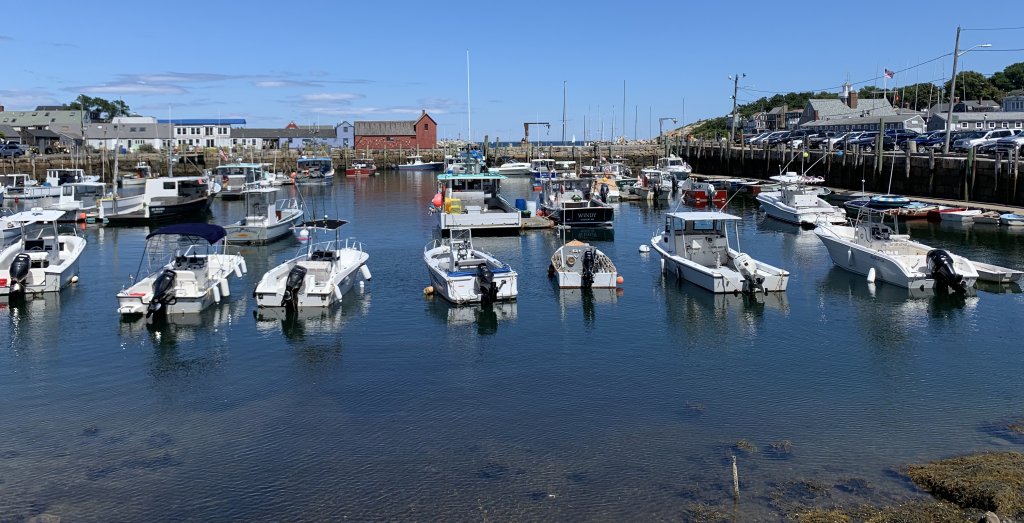 Take a stroll down Rockport's picturesque streets and window-shop along the Bearskin Neck. Rockport is renowned for being home to one of America's oldest art colonies, boasting dozens of unique and charming galleries. Fun fact: the area is said to be called the "Bearskin Neck" because early colonists had a pretty big bear problem, which they then had to push back onto the "neck" part of the peninsula.
Relax by the water, walking along Rockport's aptly rocky Old Stone Fort area, or rent a kayak and paddle along in the water itself. The Old Stone Fort protected the newly-independent U.S. from British incursions by sea in the War of 1812– back then called the "Sea Fensibles Barrack."
Snap some photos or perhaps sit and sketch Rockport's iconic Motif #1, (pictured) a delightful red fisherman's shack said to be the U.S.'s "most-painted landmark."
If you're in the mood for a sweet treat, you have a few options.
You can get an excellent ice cream cone (pictured) at The Ice Cream Store, located in an antique cottage, or if you're fancying something warm, there's always piping hot apple strudel at Helmut's Strudel. 
If you'd rather grab some lunch, check out Roy Moore Lobster Company for a laid-back outdoor seating destination where you can pick your own lobster and crack it open yourself. Melted butter drizzled on top is a must! 
Check out nearby Halibut Point State Park, a beautiful conservation area and state park with gorgeous views of the sea. On a clear day, you can see Maine's Mount Agamenticus 80 miles away! 
Located very close to Rockport, Newburyport has been inhabited since 1635. It has a storied maritime history, and its seaport provides for the town to this day, still employing many residents in sea-related and industrial trades. Newburyport is absolutely charming, and definitely worth pairing a visit with Rockport.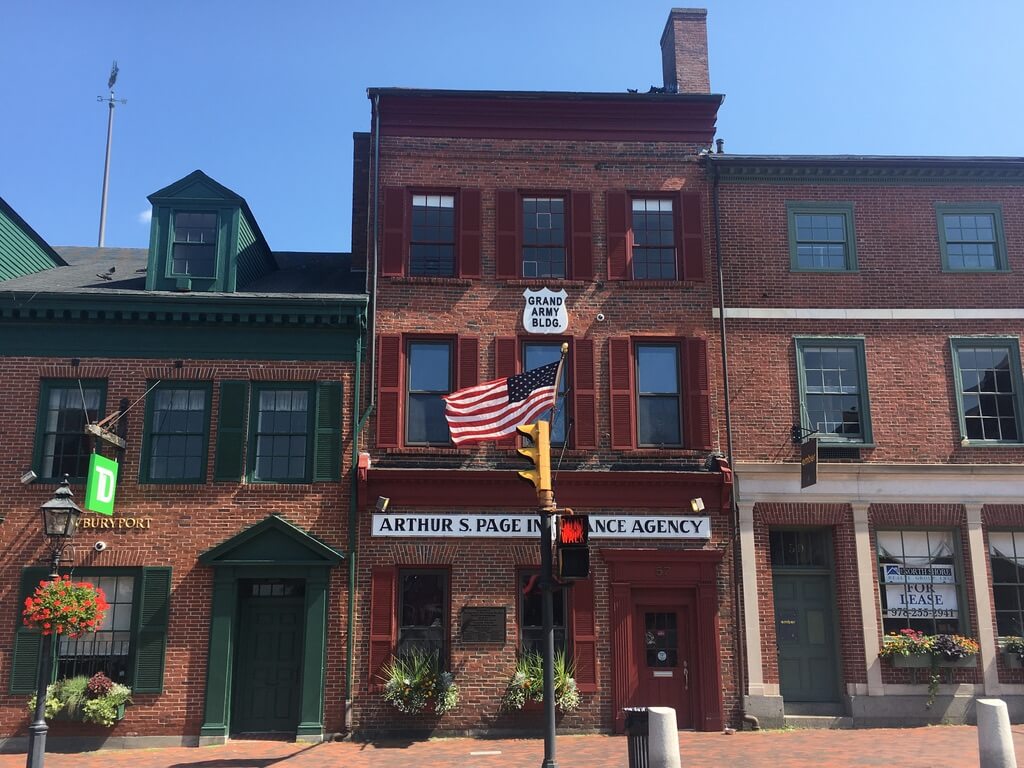 Newburyport's downtown area is adorable, and you should absolutely spend some time strolling around. Don't miss the Waterfront Park's boardwalk, where you can walk alongside the Merrimack River or perhaps sit for a bit and people-watch on one of its waterfront benches. If you're in the mood for a museum, check out the Custom House Maritime Museum nearby to learn about Newburyport's storied maritime history and the origins of the town's significant role in the maritime industry. 
For more outdoorsy things to do, pay a visit to Maudslay State Park, the Parker River Wildlife Refuge, and the Bartlet Mall. Maudslay State Park was formerly a privately-owned estate, and its stately 19th century inspired gardens definitely feel like a throwback to that era. The Parker River Wildlife Refuge is a fabulous place for some bird-watching, and the Bartlet Mall has been in use since the 1600s, when early settlers used it as a grazing area for their sheep. It now features a lovely Frog Pond, and restoration works are actively underway to restore it to how it may have looked in the 1600s. 
Check out the Plum Island Light House. Also known as the Plum Island Light or the Newburyport Harbor Light, this lighthouse dates all the way back to 1788, when it was lit with whale oil! 
You can also visit Plum Island Beach nearby. Located very close to downtown, Plum Island Beach is a lovely place for a beach day if you aren't planning to visit Gloucester or other beach areas on Cape Ann. Note: don't miss the antique (and yes, pink!) Plum Island Pink House as you drive out! 
If biking is more your speed, you've got to check out the Clipper City Rail Trail (though of course you can walk it as well.) It starts at the commuter rail station and new extensions extend it all the way to the riverfront. 
For more Boston-area and New England content, check out Why Not Walk's Boston landing page here.
Pin our guide for easy planning!