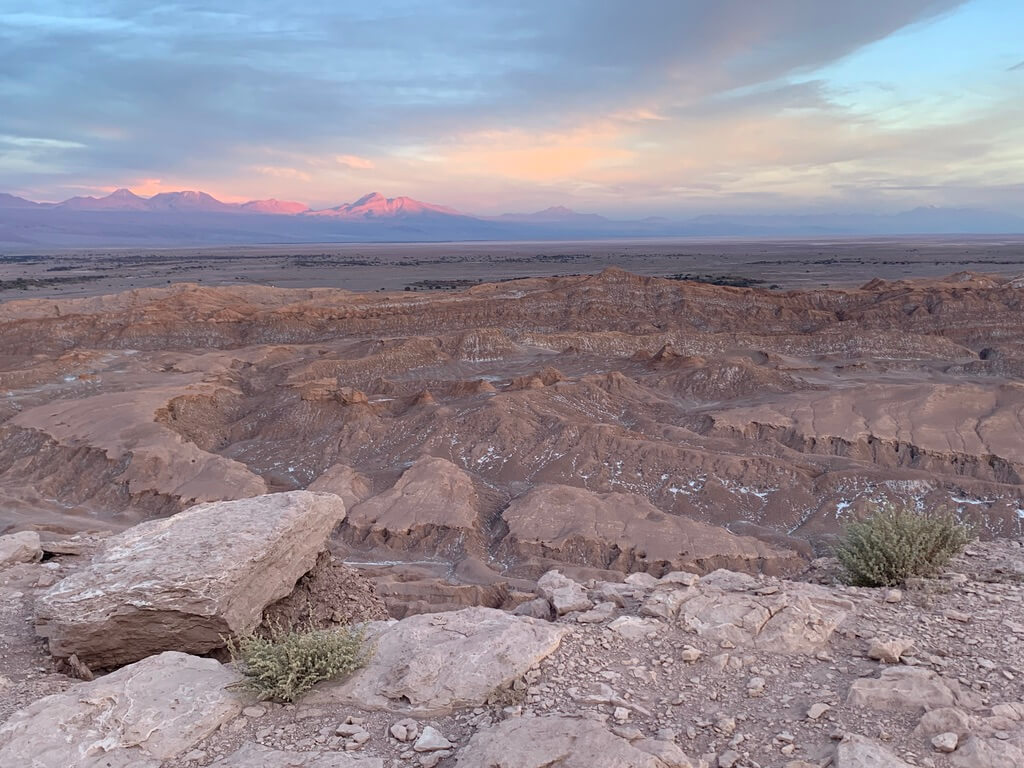 The Atacama Desert is one of the most intriguing and magnificent landscapes we've ever seen. Similar to Iceland, it feels almost like a moonscape, with views stretching over seemingly endless, flat distances and your surroundings changing sometimes every kilometer.
The Atacama is the driest place on Earth, but you wouldn't know it from looking around. While some parts are dry and dusty as you'd expect, there are also salt flats, crater lagoons, and year-round cool temperatures that make for a pleasant trip any time of year. We especially loved exploring the Moon Valley and the Altiplanic Lagoons, and can't wait to go back to add on an excursion to the Uyuni Salt Flats in Bolivia next time. 

Read on for our
Top 5 Atacama: tips, tricks, and treks in the Atacama Desert,
including the top excursions, our tips for adjusting to the altitude quickly, and more! 
1. Tip: Getting There & Staying There
San Pedro de Atacama, the main hub in the desert, is about 1.5 hours away from the airport in Calama. There are a variety of shuttle services recommended by the town that you can book (we recommend booking ahead of time here.) There is also a bus from Calama to San Pedro, but it wasn't running in the off-season when we visited. The round-trip on the shuttle costs about $25USD each, significantly pricier than other shuttles we had taken but the only option we found in the off-season.  

After a booking snafu at our original lodging, we frantically had to find somewhere new to stay in San Pedro. Since we were booking day-of, the only place we could find ended up being fairly significantly out of our budget at about $100 USD per night. However, if that is financially doable for you, we absolutely loved staying at Hotel La Cochera. The rooms were more like little cabanas, and the breakfast (included in room rate) every morning included made-to-order eggs, delicious platters of fruits, cheeses, and breads, and fresh-squeezed juices. It's easily walking distance to all of San Pedro de Atacama's biggest attractions on Caracoles Street (though most places are in such a tiny town!) 

2. Tip: San Pedro, Altitude, + Coca Leaves
The small adobe town where you'll stay, San Pedro de Atacama, is adorable to wander around for a half-day or so, with lots of little shops and artisan markets to check out. There is a small Plaza de Armas, as well as a cute white church. The streets aren't paved, and cats and dogs roam all over the place. We enjoyed trying local flavors of ice cream, as well as sitting and people-watching. The town is very small, but it's easy to spend a half- or full-day exploring.

Exploring town is also a good way to start acclimatizing to the altitude. San Pedro de Atacama is 2400 meters (or 1.5 miles!) above sea level, and several of the treks and tours ascend to well over 4000 meters. This can be the source of much discomfort no matter how athletic or seasoned a traveler you are. Some of Tegan's most visceral memories from Chile, Peru, and Ecuador involve the sensation that her heart was going to explode out of her chest– and not in a romantic way. See our tips for coca leaves, altitude sickness, and more below– but know that chewing coca leaves was our saving grace on this trip and many others!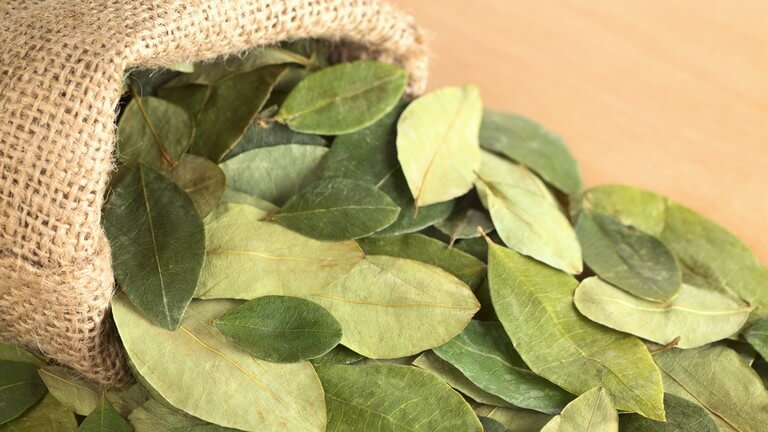 Start chewing coca leaves as soon as possible when you arrive, especially if you're only staying a few days like we did. Doing this right away will mitigate any altitude sickness much, much more quickly. (No, it won't get you high, but yes, coca leaves are technically illegal to bring back to the U.S. with you.)

If you've never traveled to places with high altitude like Cusco or the Atacama, high altitudes affect everyone differently. Some people are mostly fine, and just report feeling a bit weak or dizzy. Others feel fatigue, exhaustion, and nausea so serious it feels life-threatening. In some cases, it is– pulmonary and/or cerebral edemas are both serious side effects.

Take the altitude seriously–
chew your coca leaves (even though they're gross); 
drink as much water as you can; 
and book your hiking-heavy excursions like the Moon Valley for later in your trip.

Even if you're in great physical shape, there's a high chance you'll feel winded and weak the first few days. Drinking lots of water, eating carbs (yay), and avoiding making too many further changes in altitude each day can help.
How do you chew coca, you ask?
You can find coca leaves (they're very inexpensive) basically anywhere in town. Just ask in one of the little souvenir shops and chances are they'll have it. 
Grab a little handful of the dried leaves and put it in your mouth. 
Using your saliva and your tongue, roll it into a ball-like shape and shove it into one of the back corners of your mouth, between your teeth and your cheek. 
Just let it hang out there, and try not to swallow it. Just try to forget it's there (if possible.) 
Note: You can also brew it into a tea, but we were told it absorbs more quickly if you just wad it up and suck on it like chewing tobacco. 
While this may seem like some half-baked old wives' tale to some, trust us– it really works.

If coca is really not for you, you can also purchase altitude sickness pills like Diamox or Procardia at a pharmacy, but these work much better if you take them prior to changing altitudes (i.e. prior to arriving in Atacama.) Once you're feeling the effects of altitude, they won't do too much. You often need a prescription for these, so make sure to check with your doctor prior to going on your trip! 
3. Trek: Altiplanic Lagoons + Salar de Atacama
On our 2nd day, we woke up early in the morning for a tour of the Altiplanic Lagoons with Denomades, one of the main tour companies in the area (of which there are many, take your pick.)
We were picked up at our hotel at around 6 AM, and drove out first to the Atacama Salt Flat, the 3rd-largest salt flat in the world. Here, our guide made us a surprisingly tasty breakfast (he even scrambled eggs on a Bunsen burner!) and we were given some time to explore the area. The salt flats themselves are very unusual, with a crunchy texture and swirling gray and blue colors.
The area is also home to the Chaxa Lagoon, which hosts 3 species of flamingos that get their pink coloring from the fish they eat in the lagoon. It may be hard to tell, but the bird in the above right photo is a flamingo flying! 

From here, we drove to a small town called Socaire, where we had lunch (included in the tour) and saw some very neat pre-hispanic farming terraces, and then headed over to the Altiplanic Lagoons– Miscanti and Miñiques. The color scheme here is really arresting, with deep, dark teal water contrasting sharply with the yellow-green grass surrounding it.

Note: the wind here was very fierce, and we were glad to have brought a lot of layers. Truth be told, we would've loved to have spent more time admiring the gorgeous lagoons, but the wind was so strong that you could barely stand up straight. The image of the wind tossing you over the edge of a cliff was a little too close to mind for comfort…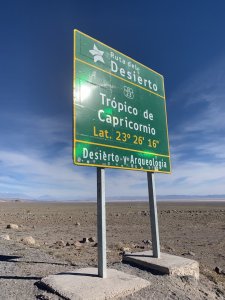 You'll also stop briefly at the Tropic of Capricorn, or the latitude furthest south on Earth where the sun will be directly overhead at noon.

One of its locations is right there in the Atacama. Interestingly, only 3% of the world's population lives further south to this line of latitude.

While there is not much other than a sign and a sculpture, it was still really cool to see. 

The tour's last stop is in a town called Toconao, where you are able to explore a beautiful old church called San Lucas and see its orchards. There is also a large population of vicuñas and alpacas here, including a couple of babies that we got to pet for a bit. They were absolutely adorable, as the photos clearly show: 

If there is one thing you absolutely cannot miss in the Atacama Desert, it's the Valle de la Luna, or Moon Valley. We once again chose Denomades for our afternoon tour, and it's one of our favorite places we've ever visited, despite this tour being much more crowded and touristy than the others we took. It's also possible to do a bike tour around here from San Pedro!

The Moon Valley is located in the Cordillera del Sal (Salt Mountains), known as the most arid place on Earth. We were excited to get to do some hiking here! Some of the pathways are quite steep, but you don't sustain inclines for too long. As you ascend, you get stunning wraparound vistas of the landscape around you, with lots of overlooks and (slightly frightening) dropoff points. This was definitely the highlight of our trip to the Atacama Desert, and we're sure that you'll love it, too.

As you trek across the valley, you'll stop at a variety of natural salt formations, including: Tres Marías, the Cañón, the Amphitheater, and the Coyote Stone. These were all so beautiful and interesting to behold, and the mixture of salt- and sand-based formations are so unique.

Lastly, the tour takes you to a natural formation where you can watch the sunset over the vast valley. This was spectacular, and a wonderful way to end the day.
5. Trek: El Tatio Geysers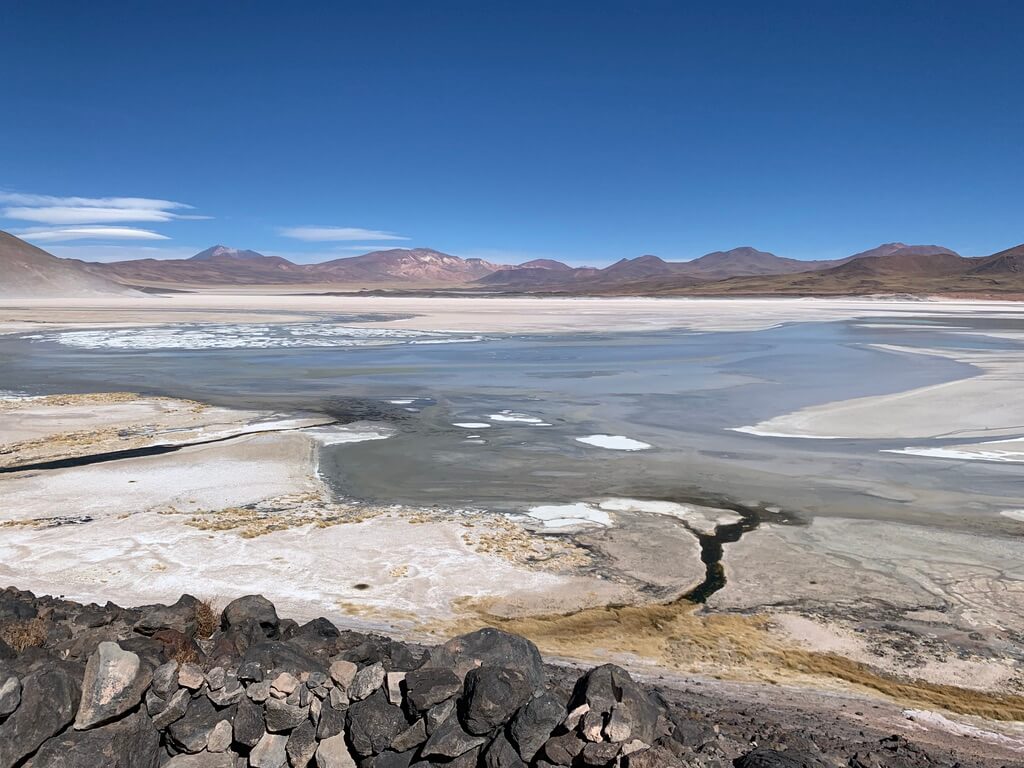 We recommend leaving El Tatio for last, because this early morning trek into the Altiplano takes you all the way up to 4200 meters above sea level. This is almost 3 miles, and the altitude is sure to make you at the very least a little queasy when you first arrive (see tip #2!) For reference, Denver is 1600 meters!

The drive to Tatio is about an hour and half. Upon arriving, you'll get to see 80 (yes, 80!) geysers and have a quick breakfast made by the guide. If possible, from here you'll get to swim in geothermal pools if the time of year allows it (when we went in June, the pools were closed)

On the way back, you'll stop at Machuca, another small town in the area known for its alpaca crafts and handiwork.
Lastly, bonus tip– this may seem like common sense, but bring lots of layers. Sometimes the sun was so hot that a long-sleeved shirt was sufficient, but the weather changes very rapidly and you'll be freezing within seconds. In any season, it's best to wear long sleeves and long pants. The wind is frequently very strong and gusty, and the sensation of sand whipping your bare extremities is very unpleasant. Because of the altitude, the UV radiation is also much higher here– so layer on that sunscreen! 
We're really looking forward to going back to the Atacama to do some more biking and a few other treks. Our friends over at Travel Made Me Do It gave us serious "travel inspo" with their guide to the hidden lagoons at Baltinache. bike rides in the Moon Valley, and the Rainbow Valley! If you're planning a trip to the Atacama, check out their guide here.
Have you been to the Atacama Desert? What did you think? Let us know in the comments! For more South America content, check out our landing page here!